The Best Stonemasons Perth
If you are looking for a professional stone mason in Perth, you should hire the best. With years of experience in stone craftsmanship, they can provide quality work on residential and commercial projects. They have the knowledge and skill to create beautiful stone walls that will last for many years. Their experience gives them an edge over other stone masons; they know how to use suitable materials, techniques, and tools to ensure superior results. With their expertise, you can be sure that your project will be completed with the highest degree of craftsmanship and quality work. If you want superior services, hire the best stone mason in Perth to get the job done right.
Highly Skilled Specialists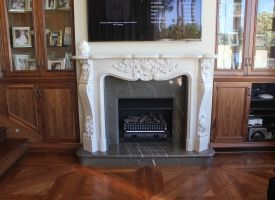 A highly skilled Stone Mason is an invaluable asset for any construction project. With years of experience and an eye for detail, a stone mason can create beautiful stonework that adds character to a structure and stands the test of time. Whether a new build, restoration or renovation, a stone mason can be relied on to complete the job with excellence and efficiency. As well as creating stunning pieces of workmanship, they can also provide advice on how best to maintain the stonework over time. The satisfaction of knowing that your building has been crafted by a highly skilled stone mason is genuinely priceless.
Trust Our Qualified Stonemasons In Perth, WA To Achieve The Perfect Finish
Look no further if you are looking for quality stonemasons Perth, WA. Our Perth Stonemasons understand the importance of a high-quality finish and will work hard to ensure it is achieved. Our company is locally owned and operated, providing professionalism and the highest standard of workmanship. We have been serving clients amazingly for many years and can guarantee that your project will be completed to the highest standard. All our stonemasons are fully qualified and experienced, so you can trust us to deliver a perfect finish. With our highly experienced team of experts, we can provide all types of stonemasonry services from design to installation, ensuring that all projects are completed with precision and exacting standards. Whether it's a residential or commercial project, our team is here to help you achieve the perfect finish every time.
Fireplaces & Surrounds
Fireplaces & Surrounds are an essential part of any home. We offer a comprehensive range of natural stone fireplaces and surrounds at Perth Stone to suit any style or budget. Our professional team specialises in the restoration, renovation, and installation of fireplaces & surrounds with quality workmanship. We use only the highest quality materials, such as brick, sandstone, marble, limestone and granite, to create custom fireplaces that will bring warmth and beauty to your home for years to come. Whether you are looking for a traditional fireplace design or something more modern and contemporary, we provide the perfect solution for all your fireplace needs. Our experienced team is committed to providing excellent customer service and ensuring you get the best value for your money. With our commitment to quality workmanship, you can be sure that the fireplaces & surrounds we install will last a lifetime.